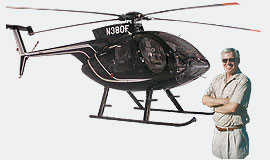 Rich Langner
President and Founder of Concept Development Corporation (Developed all CDC Products )
His background includes:
U.S. Army Helicopter Gun Ship Pilot Hughes Helicopters, Inc. - Test Pilot Hughes Helicopters, Inc. & McDonnell Douglas Quality Manager of the Apache Helicopter, Chain Gun, C17 and Commercial Helicopter Programs.
The success of our company is based upon our commitment to provide superior products, economically, and to provide you with outstanding customer service, without exception.
Most of our products are provided directly to the end user...if you need assistance, you are assured that I will take immediate action because "the buck stops here"!
We now have over 11,000 APC-100 Armor Piercing Containment Systems throughout the world and have not had a problem with even one! That's impressive, considering they havetaken numerous negligent/accidental discharges. They have saved property damage, injuries and perhaps, a few lives!
We are proud to be of service to Law Enforcement and our Armed Forces. I would, especially, like to thank our men and women serving in Iraq and Afghanistan for their service to